FS: 265/70/16 Continental SureContact LX tires (4)
---
I am selling a nearly-new set of four (4) Continental SureContact LX tires, size 265/70/16. I had these installed on my 4Runner late summer of 2020.
I would like $325 for the tires.
Less than 5,000 miles later, I found a great deal on a set of larger all-terrain tires. The tires have been in my garage since they were dismounted. No strange tire wear or damage.
At the time I paid just over $800, shipped. Here is the same tire:
https://www.tireamerica.com/tires/sk...00000001089646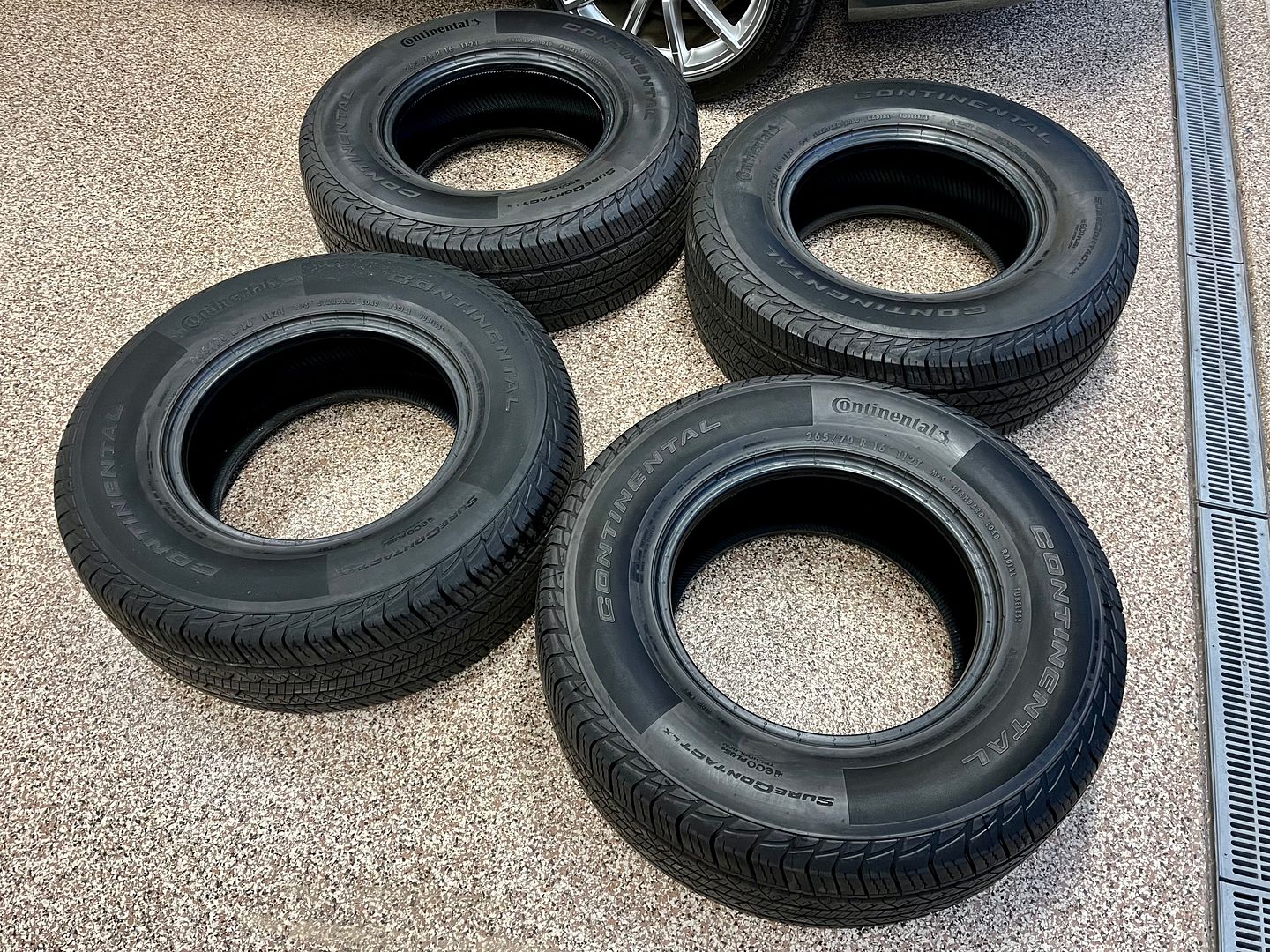 Andreas
__________________
1995 993 Coupe, Polar Silver / Black
2014 Audi A4, Monsoon Gray / Black
2002 Toyota 4Runner, Dorado Gold
2001 Toyota 4Runner, Dorado Gold, 500,XXX 1-owner miles
---
Last edited by AOW162435; 01-13-2022 at

12:01 PM

.